Mitsuyuki
Japanese Irish Harpist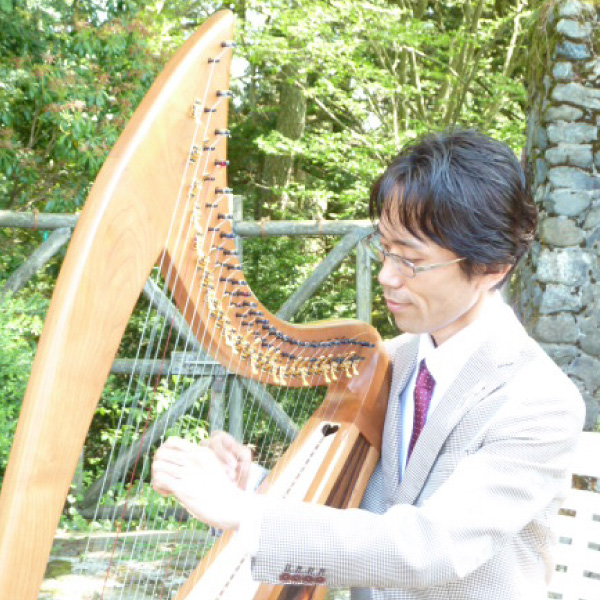 Mitsuyuki is an artist on behalf of Japan playing a Japanese scene in Irish harp.
He met the Irish harp when he was 24.
At that time, he shut himself from the outside world,
he did not want to listen or hear any sounds.
One day, he heard a traditional Irish music.
It was the sounds that he was looking for, for long time.
After that, he got being immersed playing the harp.
He was never dreamed of being a harpist,
but he simply played the harp to heal himself.
Today, he thinks that all of us were born to play own roles,
which cannot be replaced by someone else.
Through his playing the harp, he tries to make relationship
with his listeners letting him and them remember own roles.
The melody of Irish harp tells a story which is from a rich life
experience passed through generation to generation.
When the harp starts telling a story, he and listeners become
as the one to be in the part of the story.
Japanese Happiness
– The first omnibus best album for overseas –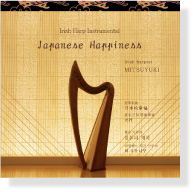 MITSUYUKI is a Japanese Irish harpist. His harp melodies are lyricsism and nostalgic tune. This album Irish harp instorument is Japanese scene in good old days.
---
01,Dear Memories  02,Little Clovers  03,A Small Stream  04,Shining Wind 
05,Sunset Clouds  06,Doze  07,Birdsong and Wind  08,The Mother Sea 
09,Spring Rain  10,Little Buddha  11,Kyoto  12,Japanese Echo
What is Irish harp?
The sound is simple and fine, like a musical box. In ancient time,
minstrels used to travel with the small harp and played it wherever they went.
When you listening the sound of the instrument with closing your eyes,
a scene comes to your imagination, and you can travel the imaginary world.
It gives you a moment that different from ordinary one.
Irish harp is an old instrument; the way to play it is different from concert harp.
There was no one to teach me how to play the Irish harp,
so I tried to find the way to play the harp beautifully by myself followed with my intuition.
The instrument has a strong latent ability.
It teaches people, the most precision instrument of the world, so many great things.
More play the instrument, the body condition changes more; it is like remembering the original condition.
I keep discovering new things through the harp everyday…
Contact us